More space to live your life
Element Amsterdam is integrated in shopping mall Gelderlandplein. Explore the convenience of having all the stores you need right at our doorstep. Supermarkets, convenience stores, a hair dresser, drug stores, clothing stores, all within a minute's walk.
Gelderlandplein is open daily from 9.30 AM until 7.00 PM. Opening hours may vary on Saturdays, Sundays and during holidays. Please check here for deviating opening times >

More information about Gelderlandplein here >
Please note that in December & January on the following dates the opening hours are different:
On Tuesday December 5, 2017 Gelderlandplein will be open until 7 PM. On Sundays December 24 & 31, 2017 Gelderlandplein is opened from 9.30 AM. Gelderlandplein closes these days at 5 PM. December 25 & 26, 2017 and January 1, 2018, Gelderlandplein will be closed.
Some shops and restaurants have different opening times.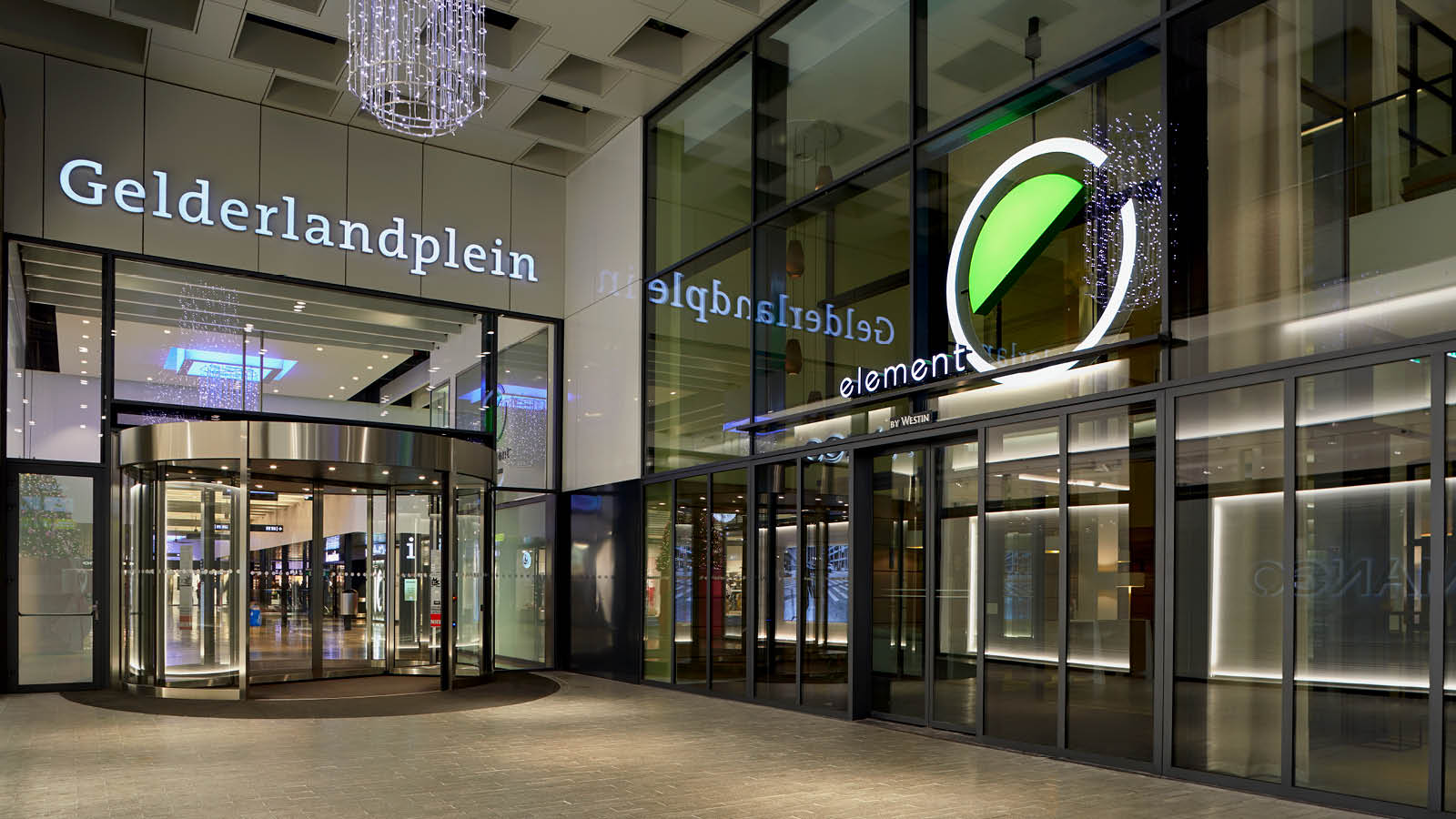 Restaurants
Take a break from shopping and enjoy food and drinks with a selection of great restaurants. From delicious Spanish cuisine, to Italian, Japanese and Vietnamese, the Gelderlandplein has the perfect balance for all tastes.
Fashion
From menswear, women clothing and kids fashion, the Gelderlandplein shopping mall has it all. You can also find a sportshop, some jewelry stores and even an optician.
Groceries
Looking for a place to do some grocery shopping? Find what pleases you in one of the few available stores in the shopping mall. You will find a bakery, a large supermarket, a Korean market, a fish shop,a butcher, a wine store and many more.